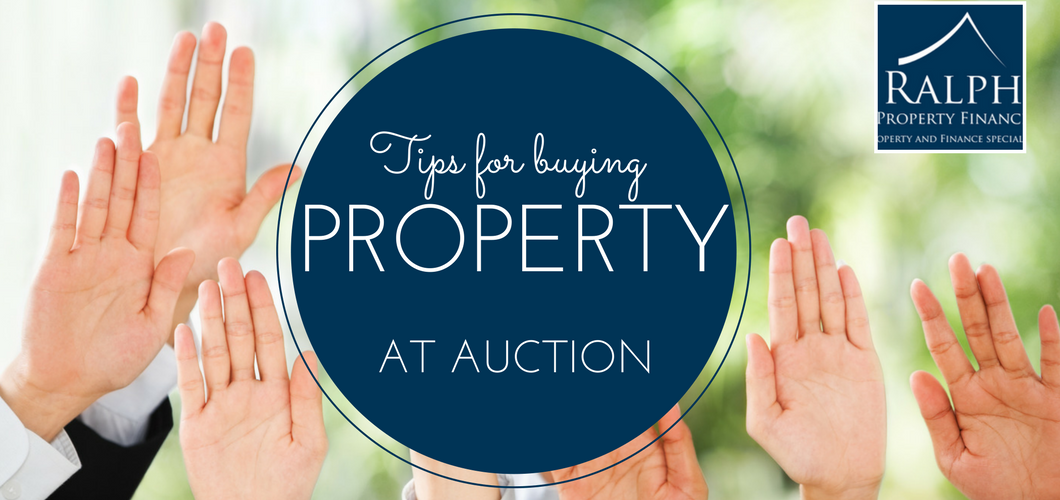 Buying property at auction is exciting as well as exhilarating. You don't need to get into long and complicated purchasing procedure and with the fall of a hammer, the property is yours.
Why is an auction better?
Vast Variety – Buying a property is like a dream. People wait for years to get their dream home. With the local estate agent you will not get what you actually want, but at auction, you will get an incredible range of properties.
No Agent Game – The best thing is that you don't need any local estate agent; this saves you time as well as money. Just go at auction, bid the competitive price and you will buy your property instantly without any hassle.
Total Transparency- There is no chance for fraud or cheat at auctions. Everything happens in front of everyone with clearly mentioned prices which lead to complete transparency in the whole process.
Money Saving Deal – When you contact any local estate agent for a property, then you'll have to pay 2-3% of the total cost; somewhere this is an expensive deal for you. But if you have done your homework well before buying the property, then the auction can fetch you a great money saving deal.
"In an auction, once the gavels goes down, there's no recourse," says Corbett
9 Tips for buying a property at auction: UK Auction List
Locating a property – Go through paper and magazines and find out the places where auctions are going on. Local agents may also suggest the auction places.
Finding the right property – After finding the place of auction, don't take any decision instantly. Rather, take your time and do more research to find the suitable property. Often people bid on the spur of the moment. It seems to be a bold and brave move, but it doesn't mean that you will always be right and may lead up in a big loss. So prepare yourself with deep research to claim the best.
Viewing the property – After finding the appropriate property, it is advisable to inspect the property on your own. Literally, auction properties may be in a poor state, so it will be better to discuss the estimated cost of property with an architect and builder before bidding.
Research – There are unusual ups and downs in the property market, so you should not get indulge in rumours or guesswork. After all, it's a matter of your hard earn money and your dream home. Be practical and take help from an online and offline analysis. Meet with local people and agents to know every detail of the property before bidding.
Legal matters– After showing an interest in a property to auctioneers, covenants or certain legalities could impact the value of the property. So you must go through the legal procedure. Obviously, it is very complicated to digest the legal matter but you'll have to do it. If  you have any confusion then you must consult with solicitors.
Arranging your finances– This is the most crucial stage, you have to make financial arrangement before an auction. You may have to deposit 10% on-spot after winning the bid and remaining 90% within the timeframe proposed by the auctioneer. So if you are short of funds, then you can apply for bridging loans. These loans are instant and require minimal formalities. Discuss all the financial implication with the bank or building society to arrange for the missing amount. Sometimes people may lose their 10% initial amount when they fail to deposit the rest of the balance on time.
The property auction- People have better and bitter experiences at auction. Some people find it exciting, but for some it is frightening. So when it's your day at auction, keep calm and reach the place early. Make sure that you have everything you need. Take your identification documents like passport, driver's license etc. to confirm your eligibility as a bidder.
Bidding- You might face tough competition at the auction. People may bid unreasonably high amount to intensify your heartbeats. Don't get carried away in such scenarios by calling over your estimated budget. You have already devoted a lot of time in finding your dream home, but any random call may lead you in a massive loss. Stay Calm during an auction!
Wrapping it up– Once you have won the bidding and claimed your buying, go through with all the terms and conditions again to make sure that there isn't any catch or risk involved, especially regarding legal and money concerns. Sign all the legal documents to confirm your claim and inspect the property again just for your own satisfaction. Anyways, it's your property now and you can check it as a number of times as you desire.

"The passion of winning a home at a low cost is the thing that keeps mortgage holders and financial specialists returning to auction,"