O
Residential development finance is like a normal building loan; a short-term fund that is provided to purchase, renovate or expand a property. It is offered at an interest rate that is gradually lower than commercial development finance. This type of loan or finance could be used to construct a duplex, triplex residence, townhouse or a block building. However, anything other than these 4 units will come under commercial structures and fall under commercial development finance.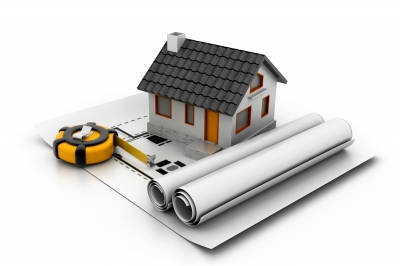 How does this loan work?
Like every other financing option, this is also released by the financial companies at each stage of residential development.
The stages are frequent & as follows:
Residential property expansion.
Residential property purchase.
After Frame stage. Lock-up stage (placing of walls, windows, and doors).
Fixing stage (attaching architraves, doors, built-in shelves, baths, shower screens etc.).
At Ralph Property Finance, the application processing is done in a minimal amount of time. This way, the residential owners can apply and do a smooth transaction for their further processing at any residential development stage.
Our Residential Development Finance is also suitable for:
Residential Housing Developments
Residential Housing Refurbishments
Mixed Residential and Commercial deals
Product Features
Maximum 70% GDV (Gross Development Value) financed
1st Charge Required
Maximum Term 18 months
New units must carry a New Build Warranty
With the residential development finance, you can ensure that it would cover the costs related to the residential development or refurbishments.
Areas we cover
Greater Manchester
We offer personalised financing options that help to expand your home in Greater Manchester. With our residential development finance, it is easier for citizens to keep their home according to the modern housing interior or designs.
Bolton
We offer the residential development finance with speedy application procedure that could support you in finance for your home expansion or redevelopment in Bolton.
Rochdale
We are the specialist in offering residential development finance for all kinds of residential housing in Rochdale.
Oldham
We offer residential development finance for the Oldham natives with a minimal application process. With this, one can expand, purchase or refurbish a property in Oldham.
Ashton
We offer a flexible financing solution in the form of residential development finance and help to develop your home in Ashton.
Hyde
Our residential development finance can be used for residential property purchases or property renovations of Hyde.
Denton
Our Residential development finance is a brilliant solution for all your residential development needs in Denton. Avail it at the competitive rates and with flexible terms.
Tameside
We offer the residential development finance for all types of residential properties with fast disbursement in Tameside.
Cheshire
Our residential development finance fits for the commercial, residential or mixed developments in Cheshire.
Stockport
We minimize the application process for the residential development finance in easy, clear and possibly quick for Stockport citizens. So, the requirement for a short-term loan could be availed easily.
Wigan
We provide stress-free and competitive financial solutions in Wigan. Our residential development finance helps a residential property owner to redevelop or refurbish his/her property.
Leigh
It is quite common in Leigh that citizens build a multi-storey home to keep themselves up to date in the modern society. With the residential development finance, they can be stress-free and expand their residential home to a modern house.
Salford
Our residential development finance helps to cover the residential needs including the property purchase, refurbishments or property expansion in Salford.
Trafford
We offer residential development finance that would cover the needs in your new build projects, redevelopments, renovation works or just general refurbishments in Trafford.