O
Commercial development finance is a short-term funding that is disbursed either for new commercial property developments or property renovations. This is usually used for minor scale developments like refurbishments, property improvements, office redevelopments etc. This loan is offered on interest basis for a tenure period of up to 18 months; depending on the area and size of the commercial property. Usually, we finance up to 100% of the commercial development costs, if the borrower owns a land that is free of debts.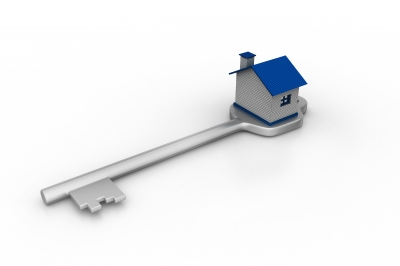 What makes us different?
Our Commercial Development Loan is suitable for financing
100% finance for Commercial Property Developments
Best Deals for Residential and Commercial Growth
Help to Expand the Smaller retail developments
Help in the refurbishments of Warehouse and distribution units
Our finance is convenient for commercial refurbishment, redevelopment and conversions
All deals usually need an element of pre-let or pre-sales
Product Features
Maximum 70% GDV (Gross Development Value) financed
1st Charge Required
Maximum Term 18 months
New units must carry a New Build Warranty
100% Development Finance
100% facilities can, of course, be organised with additional security.
Areas we cover
Greater Manchester
We are the specialist in offering commercial development finance for all kinds of businesses in Greater Manchester.
Bolton
We offer a flexible financing solution in the form of commercial development finance and secure the businesses of Bolton.
Rochdale
We offer personalised financing options that help to expand your business in Rochdale. With our commercial development finance, it is easier for a business to line-up on the market.
Oldham
Our commercial development finance helps to fill the financial gaps if any in the business. It can be also used for commercial property purchases or property renovations of Oldham.
Ashton
We offer the commercial development finance in the quickest way for your business expansion, commercial property development or refurbishments. So, the Ashton citizens can be stress-free from now onwards.
Hyde
We offer commercial development finance in Hyde for all types of commercial enterprises with the minimal application process. One can expand, purchase or refurbish a property in Hyde.
Denton
Our Commercial development finance will help to reach your business at its full potential in Denton. Avail it at the competitive rates and with flexible terms.
Tameside
We offer the commercial development finance in the best possible way for all types of properties with fast disbursement in Tameside.
Cheshire
We provide stress-free and competitive financial solutions in Cheshire. Our commercial development finance helps a commercial property owner to bridge the financial gaps.
Stockport
It is quite common for a businessman to manage his/her business in Stockport when there are lots of stresses involved related to finance. With the commercial development finance, they can be stress-free and expand their business to a high level.
Wigan
We provide an incomparable financial service to public and private companies in Wigan. Our commercial development finance fits for the commercial, residential or mixed developments.
Leigh
We minimise the application process for the commercial development finance in easy, clear and possibly quick in Leigh. So, the requirement for a short term loan could be availed easily.
Salford
Our commercial development finance is designed to pay the debts if any with your commercial property in Salford. It also helps to cover the needs for your property purchase, refurbishments or property expansion.
Trafford
We provide the commercial development finance to the borrowers with minimal formalities in Trafford. It helps them to redevelop or refurbish their commercial property in just one stance.